So rather than actually buying a digital camera myself, or borrowing my mom's, or something sensible like that, 26 months after finishing the afghan based on my userpic, here's an actual post of an actual picture of the actual afghan.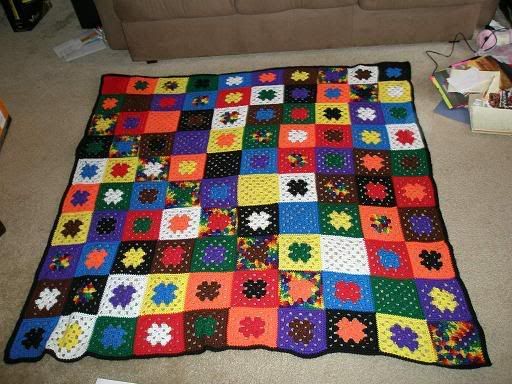 Because I had to marry a guy who had a digital camera in order to have use of one available enough that when I thought "hey, let's get a picture of that" I could. Silly me.
So there it is: SOLS(10). I finished it on
January 30, 2005
, here's a picture finally.
( Explanation of the math behind it. )
( Details about the crafting )
And so if you ever wondered what my default userpic was all about, there it is. :)