canijustbejanet
Miss me?
Did you watch my kid brother on tv? I missed it, but thanks to abc.com, I can watch him over and over again! Watch this week's Six Degrees (10/5), and he's right around the 2 minute mark, crossing the street with Bridget Moynahan and her fiance.
And because I love you all so much, I'm not even going to make you do that.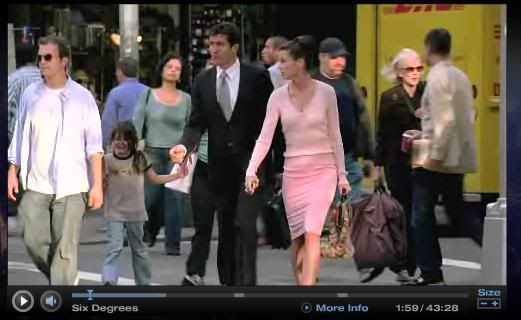 He's the guy on the left in the sunglasses! Isn't he cute? Yup, that's my kid brother. He was wrangling background people ("Don't look at the actors!") and wound up in the shot. It could happen again. I'll keep you posted.
I'm sure I'll update more later with more pictures from my parents and husband (that word still freaks me out) from the past week.
But I have to drive to Indiana first. See y'all later!